There's more than one way to give!
Quality child care plays an important role in children's development – helping them build the language, social, and cognitive skills they need to enter school ready to learn. Crystal Stairs works hard on behalf of the children and families we serve, to offer environments that are stimulating, safe and enriching for our children – our future.
Your donations go directly towards enriching children's lives and help to make that work a reality. Explore the various ways you can contribute below.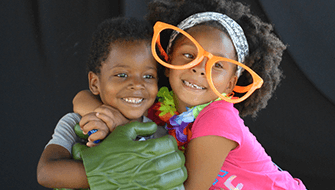 Donate Supplies
Donate new and unopened resources to support our network child care providers who continue to operate child care facilities across our service areas.
Examples of supplies needed are:
Pencils, colored pencil sets and crayons
Notebooks and Pocket Folders
Glue Sticks
Construction and craft paper
All donations must be new, unopened, and in their original packaging. Those interested in donating supplies can email supplyneeds@crystalstairs.org or call 323-421-2602.
How to Give with Ralphs and Food 4 Less
Logon to your rewards card account at Ralphs.com or Food4Less.com, or create an account*.
Click 'account summary'
Click edit under 'community rewards'
Search, find and select Crystal Stairs, Inc. as your charity of choice
*You can use the same username, password and rewards card for both stores.
Want to make a direct donation? Click Donate below.